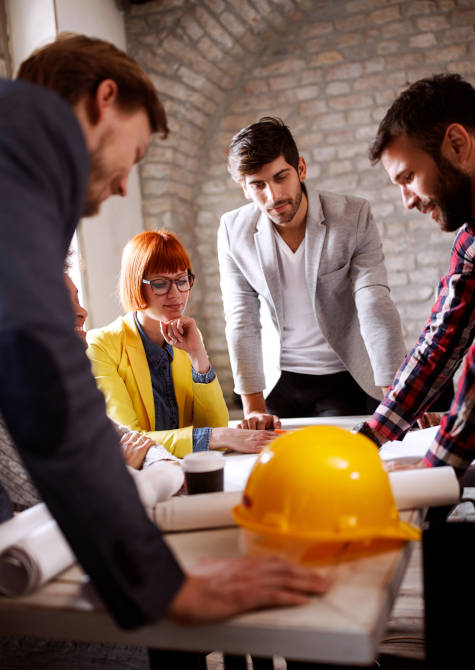 Our membership consists of a "who's who" of utility industry leaders. We're extremely fortunate to have executive leaders on our Board who not only understand the operational challenges of keeping the lights on every day, but what it takes to accelerate change to achieve the transformation to a future electricity infrastructure.
At the heart of AEIC is our committee structure, which addresses operational opportunities and challenges associated with planning, building, and operating an electric energy system.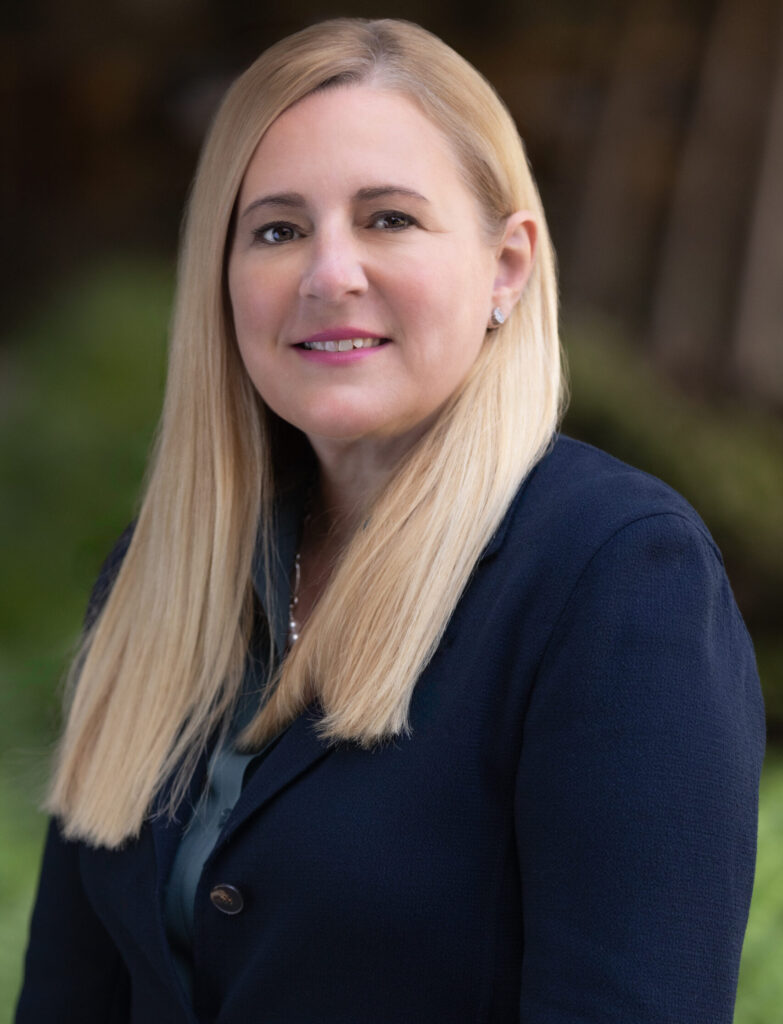 SVP, Transmission & Distribution
Southern California Edison Co.
Heather Rivard is Senior Vice President, Transmission & Distribution, at Southern California Edison, one of the nation's largest electric utilities. She is responsible for the operation, maintenance and modernization of SCE's electrical grid that covers a 50,000-square-mile service area.
Previously, Rivard was senior vice president of Electric Distribution at DTE Energy where she worked for 28 years. In this role, she was responsible for the safe and reliable distribution of electricity to 2.1 million customers across Southeastern Michigan. Rivard is a current member of AEIC's Board of Directors and is a member of its Power Delivery committee, where she helps solve challenges and create opportunities for electric utilities worldwide through research and sharing of technical information and best practices.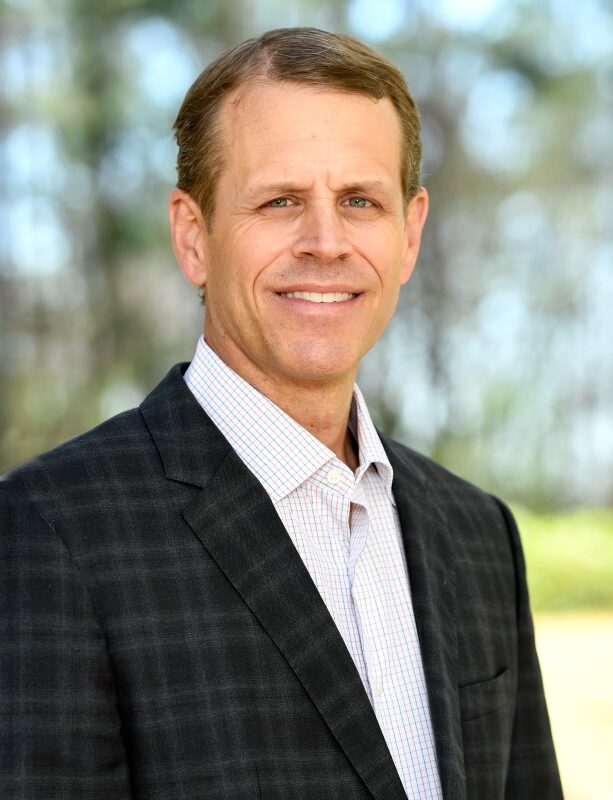 SVP, Shared Technical Services
Southern Company
Jim Heilbron is Senior Vice President and Senior Production Officer of Southern Company's West Production Group. In this role, he oversees electric power generation of 14,303 megawatts and also sits on the management councils of Mississippi Power and Alabama Power Company.  
Previously, Heilbron was senior vice president and senior production officer for Alabama Power Company, where he was responsible for the company's generation functions, including 24 fossil and hydro units totaling about 12,200 megawatts of electric power generation. He also served as senior vice president and senior production officer for Southern Power. In this position, he oversaw the operations of more than 8,000 megawatts of electric power with facilities in Alabama, Florida, Georgia, North Carolina, New Mexico, Nevada and Texas.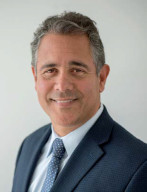 President & CEO
Orange & Rockland Utilities
Robert Sanchez is President and CEO of Orange and Rockland Utilities, Inc., an electric and gas utility that's leading the energy industry transformation. Orange & Rockland is a wholly-owned subsidiary of Consolidated Edison, Inc., operating energy utility companies in New York and New Jersey, and providing smarter and cleaner energy solutions for the nearly 1 million people in the territory.
Prior to being named President and CEO of O&R, Mr. Sanchez was Senior Vice President of Corporate Shared Services at Con Edison, Inc. His responsibilities included overseeing technology infrastructure, cyber security, gas and electricity supply, and resource planning for the power company serving the 10 million people of New York City, Westchester, Orange and Rockland counties. He was also responsible for employee recruitment, retention, benefits, compensation and professional development as well as supporting diversity and inclusion initiatives for the company's 15,000 employees.
A 27-year veteran of Con Edison, Mr. Sanchez previously served as Vice President of Brooklyn & Queens Electric Operations, and Vice President of System and Transmission Operations. Mr. Sanchez is also a member of the Board of Directors of Orange and Rockland Utilities and Rockland Electric Company.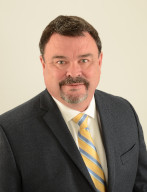 Mr. Hauser serves as the CEO of the Association of Edison Illuminating Companies (AEIC).
Prior to AEIC, Hauser served as the CEO of the GridWise Alliance, a national industry led organization that promotes the modernization of the nation's electricity infrastructure. He is a nationally and internationally recognized expert on transforming the power sector to meet future economic, environmental, and energy security mandates. For more than 30 years, Mr. Hauser has been a leader in clean energy and smart grid technology development efforts including solar, wind, batteries, electric vehicles, GIS software, geothermal, microgrids, fuel cells, and building energy efficiency. He is a frequent speaker at industry events and has authored and contributed to numerous articles and books. Mr. Hauser was the driving force behind the creation of the GridWise® Alliance, the Global Smart Grid Federation, and related smart grid organizations. Since 2000, he has brought together hundreds of companies to create a broad industry vision to transform the electricity sector, policies, markets, and technologies. Mr. Hauser has testified before both House and Senate Energy committees, significantly raising the visibility of these issues with federal and state policy makers. He participated as a key advisor to the National Science and Technology Council's Smart Grid Task Force resulting in the White House release of the "Policy Framework for a 21st Century Grid". He has held senior management positions at various companies and DOE labs.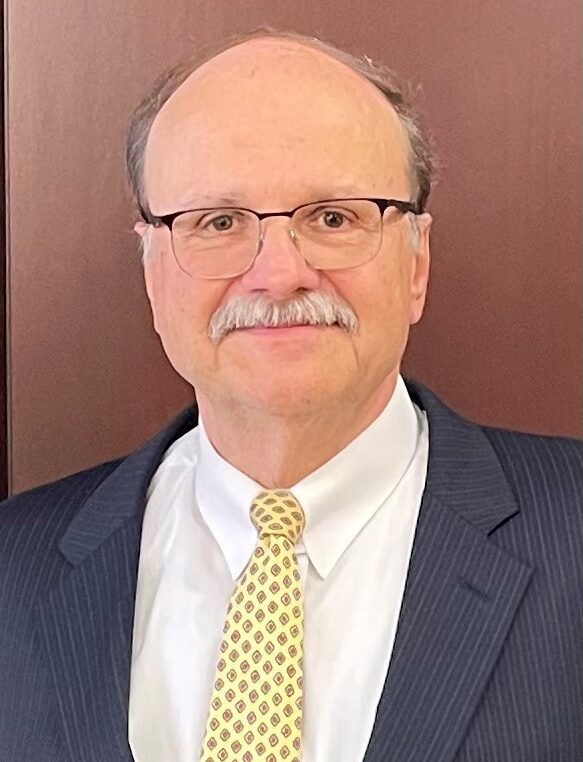 Executive Advisor for Operations
Long Island Power Authority
Werner Schweiger is Executive Advisor for Operations at Long Island Power Authority. He was previously Executive Vice President and Chief Operating Officer at Eversource. At Eversource, he was responsible for all Engineering and Operations of Eversource's Transmission, Electric Distribution, Gas Distribution, Aquarion Water, Off Shore Wind, Operations Services and Emergency Preparedness organizations. In this role, Schweiger ensured the delivery of high-quality water, reliable electricity and natural gas to over 4 million customers in Connecticut, Massachusetts and New Hampshire.
With more than 40 years of utility industry experience, he has held management positions in Gas and Electric Operations, Engineering, Construction and Operations Services. A transformational leader, Schweiger has led a number of initiatives following mergers and acquisitions achieving cultural, financial and operating performance enhancements. He currently serves on AEIC's Board of Directors as Past President.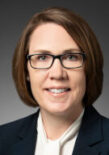 VP, T&D Operations
Oklahoma Gas & Electric Co.
Andrea Dennis serves as Vice President of Transmission and Distribution Operations for OG&E.
Dennis earned a Bachelor of Science in Engineering Management from Missouri University of Science and Technology and a Master of Science in Engineering and Global Operations Management from Clarkson University.
Dennis is active in various community organizations, and serves on the board of the Boy Scouts of America Last Frontier Council.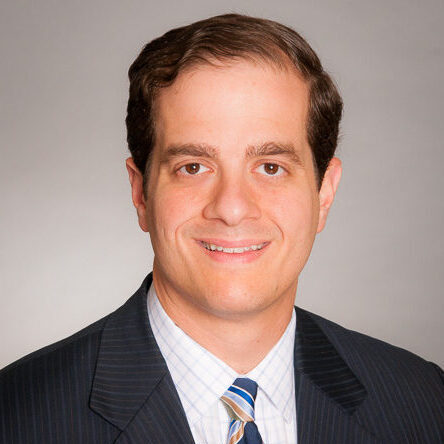 CEO
Long Island Power Authority
Thomas Falcone is the Chief Executive Officer of the Long Island Power Authority, the third-largest publicly-owned electric utility in the United States. Mr. Falcone joined LIPA in 2014 as Chief Financial Officer and became CEO in 2015.
Since 2014, LIPA has reduced power outages by 35 percent, signed agreements for over 1,000 megawatts of clean and distributed energy, reformed and strengthened its management services contract with PSEG Long Island, obtained four credit-rating upgrades, and invested over $5.7 billion in Long Island's electric grid, while keeping electric rate adjustments below the rate of inflation.
Mr. Falcone is the board chair of the Large Public Power Council and a board member of the American Public Power Association, Association of Edison Illuminating Companies, and Advanced Energy Research and Technology Center at Stony Brook University.
Mr. Falcone serves on New York's Climate Action Council, the 22-member board that adopts the plans to achieve the State's greenhouse gas reduction targets, including a zero-carbon power sector by 2040 and an 85 percent reduction in state-wide emissions by 2050.
Mr. Falcone also participates in the Energeia Partnership, a think-tank organization focused on challenges facing Long Island.
Prior to joining LIPA, Mr. Falcone was an investment banker and advisor to publicly-owned utilities and state and local governments. In that role, Mr. Falcone raised more than $25 billion for infrastructure investments across the country. Mr. Falcone received a Bachelor of Science in Economics from the Wharton School of the University of Pennsylvania.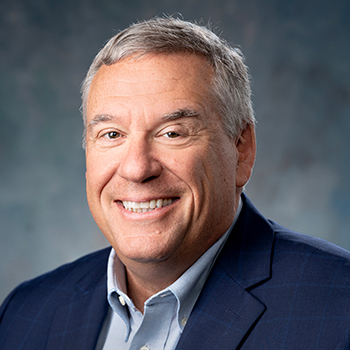 As Chief Operations Officer of Santee Cooper, Michael Finissi is responsible for overseeing generation and transmission for the state-owned electric and water utility. He also oversees capital projects and construction services.

Mike has extensive experience managing generation and transmission operations and construction for electric and gas utilities in the U.S. and Canada, and he has accumulated a strong safety record across the areas he has managed. Prior to joining Santee Cooper in 2023, Mike served as an executive for several utilities in the nuclear, electric and natural gas segments,
including Bruce Power in Ontario, NiSource Inc. in Ohio, NIPSCO in Indiana, and American Electric Power.

Mike has a Bachelor of Science in electrical and electronics engineering from The Ohio State University and a Master of Business Administration from Capital University. He completed the
University of Virginia Darden School of Business Executive Program, and he is a licensed professional engineer and senior reactor operator. He has been active in several organizations serving youth, including the Big Brothers Big Sisters and Boys and Girls organizations.

Mike and his wife, Doreen, live in Mt. Pleasant. They have three adult children and one grandchild.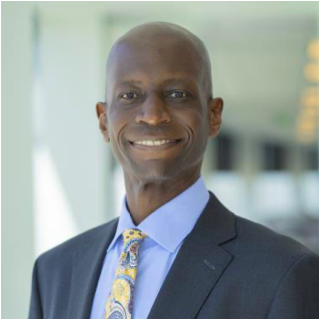 SVP, Generation
Dominion Energy
Dr. Green is responsible for the operations, engineering, and maintenance of Dominion Energy's fossil, hydro, and renewable generating facilities and its energy storage portfolio, as well as solar generating facilities housed at Contracted Assets.
Prior to the merger with Dominion Energy, Green
started his career at SCANA in 1994 as an intern. For
the next 25 years, he held several leadership roles in
electric and gas operations, in both North and South Carolina. He was named the Southeast Energy Group's vice president–Gas Services in 2019, and later that year became vice president–Gas Transmission & Storage Technical Services. In 2020, he was named vice president–Technical Services for Dominion Energy Virginia. He assumed his current position in 2022.
Green serves on the Board of Directors for the University of Virginia's College at Wise. He also has served on the Board of Directors for the Charleston Metro Chamber of Commerce and served as Chairman of the Leadership South Carolina Board of Trustees. In 2021, he joined the boards of the Virginia Foundation for Community College Education, Thrive Birth to Five for the Richmond region, and the Henrico Education Foundation.
Green is a graduate of University of South Carolina, where he earned all his degrees: B.S. Mechanical Engineering, MBA, M.E. Mechanical Engineering, and Ph.D. Mechanical Engineering. He is a Licensed Professional Engineer in the state of South Carolina.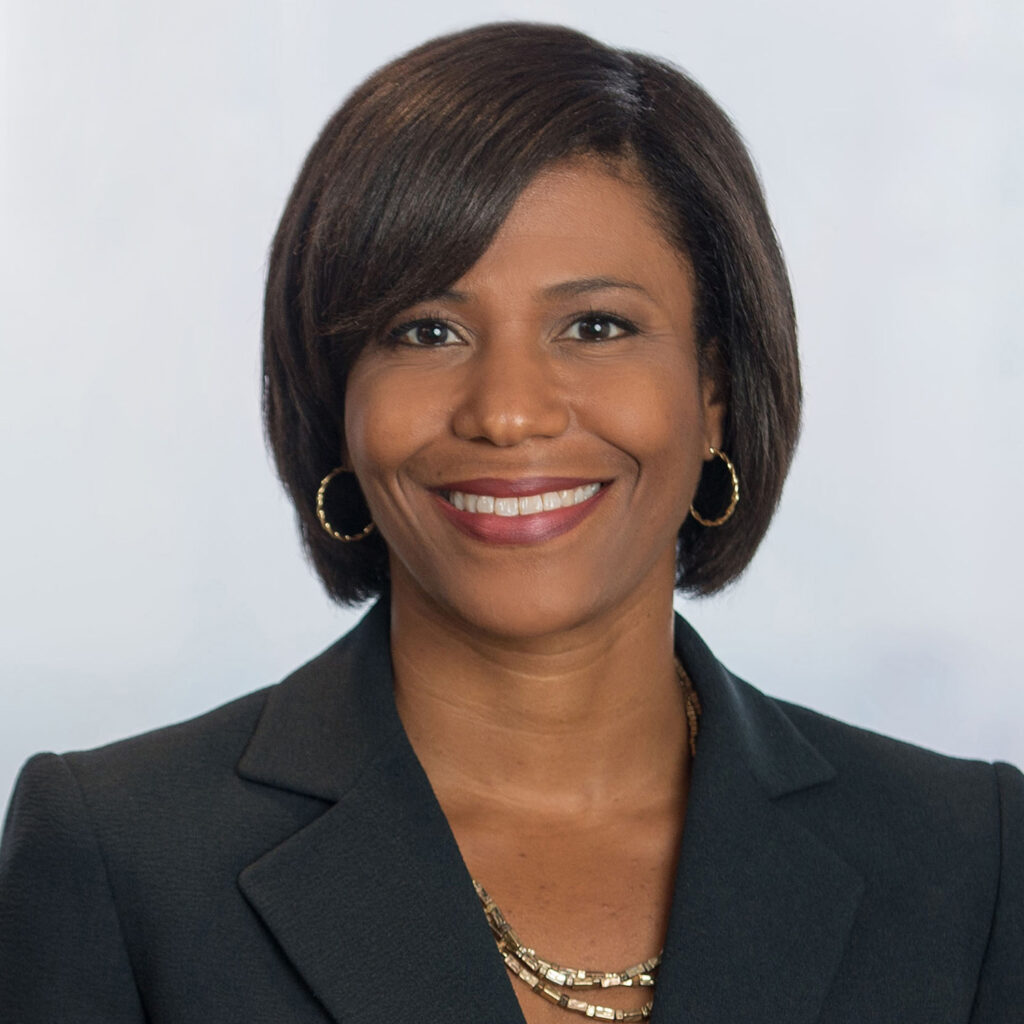 President & Chief Operating Officer
DTE Energy
Joi Harris is president and chief operating officer of DTE Energy. She
is responsible for leading both DTE Electric and DTE Gas utilities, as
well as Customer Service, Information Technology, Corporate Services and the Environmental Management and Safety organizations.

As a senior leader at DTE, among many accomplishments, she has
served as the president and chief operating officer of DTE Gas and has also led the construction of renewable energy projects and the company's Blue Water Energy Center, positioning the company for a future of clean and sustainable energy production.

Harris' career with DTE spans 35 years. She joined DTE Gas (formerly Michigan Consolidated Gas Company) in 1991 and served in leadership positions in a number of areas including distribution field operations, system control and transmission operations.

Harris earned a Bachelor of Science degree in Industrial Engineering
and a Master of Business Administration degree from Wayne State University.

She serves as vice president of the board of directors for the Detroit
Area Pre-College Engineering Program (DAPCEP). Harris is also a
member of the Wayne State University College of Engineering Board of Visitors. She was recently recognized by the Michigan Chronicle's Women of Excellence program as Woman of the Year and received Energetic Women's the Maverick Award – special recognition to leaders who have set the standard in promoting, connecting and strengthening female leaders in energy operations and engineering in the energy industry.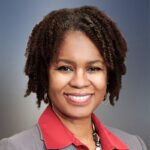 JEA Chief Operating Officer Raynetta Curry Marshall leads all utility operations as well as the electric and water teams that provide reliable, affordable, and safe utility services to more than one million Northeast Florida residents.

With more than 35 years of experience in water resources and utility management, Marshall returned to JEA as COO in 2021. She served as general manager of the Underground Utilities & Public Infrastructure department in Tallahassee for two years. Prior to that, Marshall held several leadership roles in JEA's water / wastewater department from 2011 to 2019. 

Marshall holds a master's degree in environmental engineering and a bachelor's in civil engineering from Howard University. Marshall serves on the boards of the Florida Municipal Power Association and the Association of Edison Illuminating Companies and previously served as president of the Florida Water Environment Association and as chair of the Water Environment Federation Utility Management Committee.

Chief Strategy Officer
Chugach Electric
Al Rudeck is Chief Strategic Officer at Chugach Electric Association, Inc. His responsibilities include leading the planning and development of key strategic initiatives, developing and maintaining Chugach's Strategic Plan, preparing and maintaining the utility's integrated resource plan, as well as working closely with key accounts and government and non-government organizations.
Rudeck is a professional engineer with extensive experience with renewable energy development and acquisitions, including the addition of multiple large-scale wind projects, acquisition of a leading a distributed solar company, as well as the diversification and decarbonization efforts. Prior to joining Chugach, he served in several senior leadership roles at ALLETE where he played a key role in growing the company to become the top ranked investor-owned utility for investment in renewable energy based on market capitalization.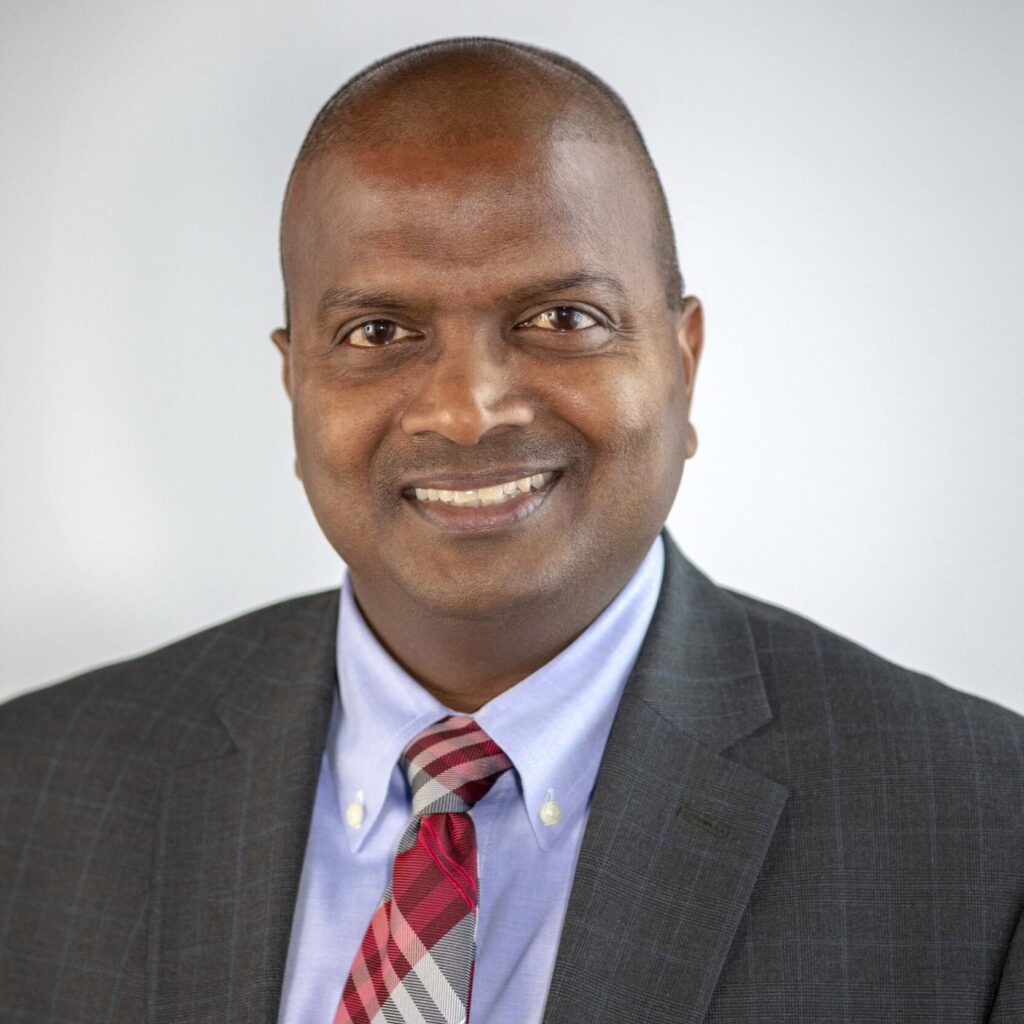 Chairman & President
Ameren Illinois
Leonard "Lenny" Singh is chairman and president of Ameren Illinois, where he is responsible for energy delivery to more than 1.2 million electric and more than 800,000 natural gas customers encompassing 1,200 communities across 43,700 square miles.
Before joining Ameren Illinois, he most recently served as senior vice president for Consolidated Edison Company of New York, leading a team of more than 400 employees responsible for distributed resource integration, technical innovation, infrastructure planning, energy efficiency, rate design strategy, electric vehicle initiatives, energy storage, implementation of the company's smart meter program and a new customer information system.
During his more than 30 years at Con Edison, Singh served in a variety of roles across electric, natural gas and steam operations and shared services, including leading Customer Energy Solutions, Manhattan Electric Operations as well as serving as chief engineer and general manager of Gas Operations.
He holds a bachelor's degree in electrical engineering from Massachusetts Institute of Technology, a master's degree in electrical engineering from Polytechnic University, and a Master of Business Administration degree from Columbia University. He completed professional certificate programs on electric and natural gas distribution at the Siemens Power Technologies International Distribution Engineering and Gas Technology Institute. He has also completed executive education programs at Harvard, Georgetown, Cornell University ILR School, Dale Carnegie, American Management Association, and the University of Wisconsin-Madison.
Singh is married and has two children. A native of Guyana in South America, Singh immigrated to the New York vicinity in the 1980s. He and his family live in the Metro East. His interests include golfing, traveling, gardening and car restoration.

President & CEO
Tampa Electric Co.
Archie Collins is President and Chief Executive Officer of Tampa Electric Co. He has more than 30 years of experience in the energy industry. Prior to joining Tampa Electric, Collins served in leadership roles at Nova Scotia Power and Emera Energy, as President and CEO of Grand Bahama Power Co., and as President and COO of Emera Caribbean. Most recently, he served as COO of Tampa Electric. 
Collins currently serves on the Board of Directors for AEIC. In addition, he serves on the boards of the Florida Reliability Coordinating Council,the Florida Council of 100, Florida Chamber of Commerce, Tampa Bay Economic Development Council, Enterprise Florida, and Tampa Theatre.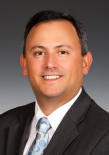 VP, Transmission & SubstationFlorida Power & Light | NextEra Energy, Inc.
Ed De Varona is Vice President of Transmission & Substations at Florida Power & Light (FPL). In this role, he is responsible for transmission & substation system operations, technology,  compliance, reliability, construction, maintenance, and restoration of service for FPL. His responsibilities also cover operations for NextEra Energy Transmission assets across North America, including Lone Star Transmission in Texas. 
Prior to his current role, De Varona served as Executive Director in the Transmission Business  Management organization within FPL's affiliate company, NextEra Energy Resources (NEER.)  In this role, he coordinated all aspects of the interconnection process to ensure successful  integration of the NEER wind and solar assets on the nation's electrical grid.  De Varona previously served as Senior Director of Emergency Preparedness at FPL, where  he oversaw all plans and processes related to emergency response, event mitigation, and recovery from hurricane and severe weather, grid emergency events, and cyber and physical  threats to the FPL and NextEra systems.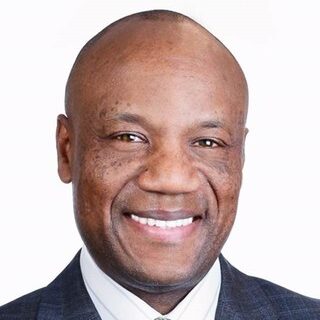 EVP and COO
Portland General Electric
Ben Felton is EVP and COO at Portland General Electric where he leads the utility operations groups, including generation, distribution, engineering, project management, environmental, construction, safety and other operations-focused areas. 
Felton has more than 30 years of energy industry experience including roles with Consumers Energy, NiSource, and DTE. He was most recently the senior vice president of Energy Supply at DTE. He has also held a variety of senior leadership positions including leading Electric Operations and Power Delivery at NIPSCO, a subsidiary of NiSource, and Electric Systems Operations and Maintenance at Consumers Energy.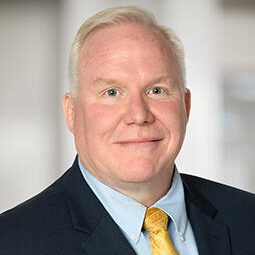 COO & Chief Safety Officer
San Diego Gas and Electric
Kevin Geraghty is the chief operating officer and chief safety officer for San Diego Gas & Electric (SDG&E), one of Sempra Energy's regulated California utilities. He is responsible for the safe and reliable engineering, construction, operations and maintenance of the company's gas, electric and generation resources. He is also responsible for customer service and programs, workplace safety and public safety, including emergency management. 
Previously, Geraghty served as both chief safety officer and as senior vice president of electric operations responsible for all aspects of electric transmission, distribution and substation operations, enterprise engineering and major capital projects. 
Geraghty has been in the gas and electric utility business for more than 35 years. Prior to joining San Diego Gas & Electric, he served as Chief Operating Officer and senior vice president, operations at NV Energy. 
He is a board member of the San Diego Habitat for Humanity, The Building Industry Association of San Diego and the Association of Edison Illuminating Companies.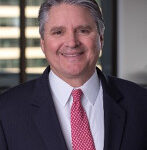 Jim Greer oversees all distribution and transmission engineering construction, maintenance and operations, and system operations activities at Oncor. Prior to assuming his current responsibilities, Mr. Greer headed Oncor's asset management and engineering efforts and was responsible for the development of strategies, policies and plans for optimizing the value and performance of the system and related assets. He has been with Oncor and its former affiliated entities since 1984. Mr. Greer has held a number of management and leadership positions in Oncor as well as in its former affiliated companies, spanning such areas as engineering, operations and governmental relations. He is a member of the Texas Society of Professional Engineers.

Michael Lamb is senior vice president, Transmission at Xcel Energy and is responsible for all aspects of Xcel Energy's current and future electric transmission system including lines and T&D substations across 10 states. He also serves as president of the Xcel Energy Transco and several transmission-only subsidiary companies engaged in competitive transmission growth opportunities. Headquartered in Minneapolis, MN, Xcel Energy has regional headquarters in Denver, CO; Eau Claire, WI; and Amarillo, TX. Xcel Energy has one of the fastest growing investor-owned utility transmission systems in the country with over 20,000 miles of lines and 1,200 substations. 
His previous roles with Xcel have included Vice President ETO & Operating Services responsible for ensuring strategic alignment across Generation, Distribution, Transmission, Gas, Customer Care, and Supply Chain and leading major change initiatives effectively aligning people, process, technology, and data components to maximize value. He also led a portfolio of innovation efforts including drones, robotics, and advanced analytics. Lamb also served as Assistant CIO responsible for all components of IT infrastructure including emerging technologies, network, distributed environments, enterprise architecture, and cyber security; Executive Director Utility Innovations responsible for initiating Xcel Energy's smart grid effort; General Manager Distribution Engineering and Emergency Response leading 300 emergency first responders and support personnel and guiding the utility through severe weather events; and General Manager Delivery Engineering and Design leading 700 employees across eight states.

EVP & COO
PowerSouth Energy Coop.
Damon Morgan is EVP and COO at PowerSouth Energy Cooperative. He is responsible for overseeing PowerSouth's generation and transmission assets, power and energy purchases, system planning, fuels acquisition and transportation, telecommunications, information systems and the customer response center. A 34-year veteran of PowerSouth, he previously served as Chief Operating Officer.

General Manager & CEO
Salt River Project
Jim Pratt is General Manager and Chief Customer Executive at Salt River Project (SRP). SRP is a community-based, not-for-profit public power utility and the largest electricity provider in the greater Phoenix metropolitan area, serving approximately 1.1 million customers.
SRP provides water to about half of the Valley's residents, delivering more than 244 billion gallons of water (750,000 acre-feet) each year, and manages a 13,000-square-mile watershed that includes an extensive system of reservoirs, wells, canals and irrigation laterals. By providing these essential resources for more than a century, SRP has helped the Phoenix metropolitan area develop and thrive.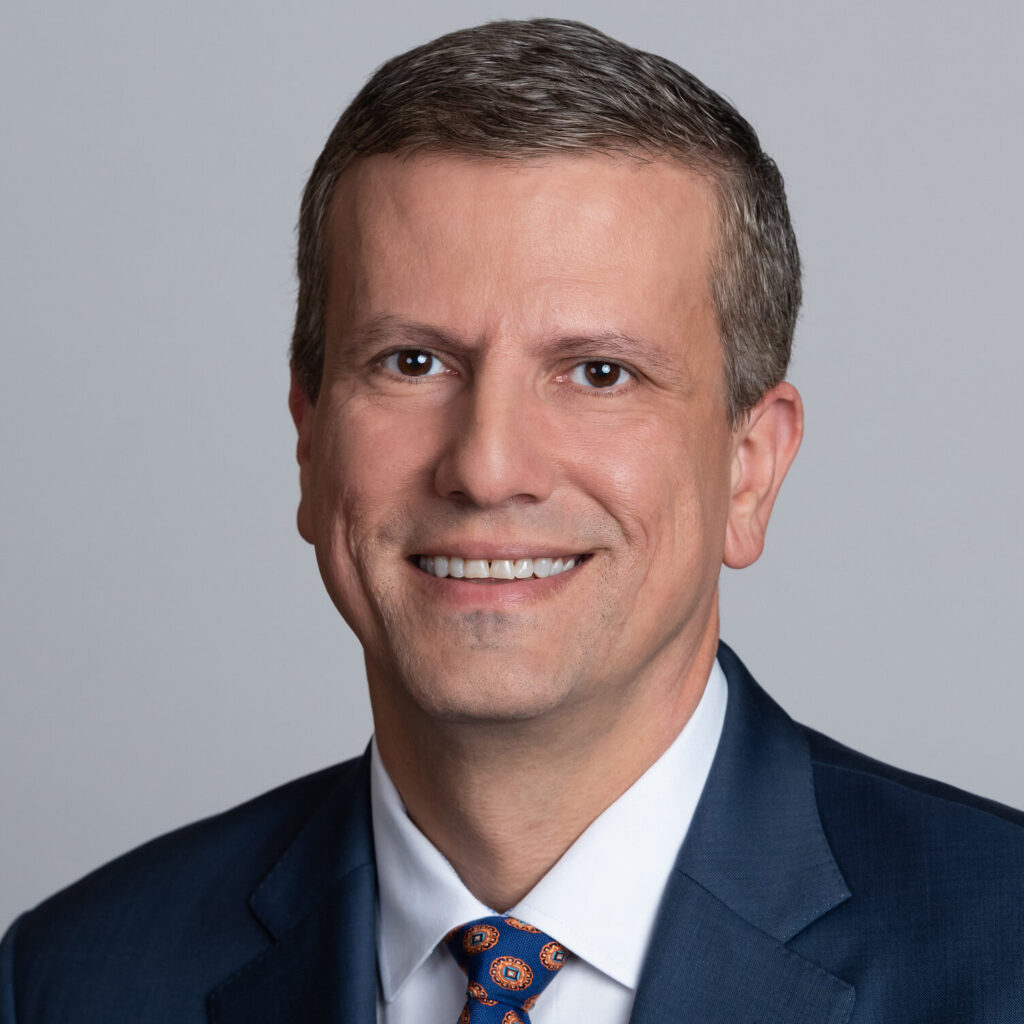 EVP, Customer Experience
Duke Energy
Harry Sideris serves as executive vice president of customer experience, solutions and services for Duke Energy. In addition to focusing on transmission, customer delivery and enhancing the customer experience, he is responsible for the development of mass-market products and services and the company's electrification efforts, including continued development of long-term grid strategies and solutions. Sideris also has responsibility for the supply chain organization, including sourcing and supply chain functions for the company's regulated and commercial operations.

Sideris has more than 25 years of experience in the energy industry. Previously, he served as Duke Energy's chief distribution officer. In this role he oversaw the safe, reliable and efficient operation of Duke Energy's electric distribution systems for the company's six-state service area, including North Carolina, South Carolina, Florida, Indiana, Ohio and Kentucky.

He has served as state president of Duke Energy's utility operations in Florida, which serves approximately 1.8 million electric retail customers in central Florida, including metropolitan St. Petersburg, Clearwater and the Greater Orlando area. He was responsible for the financial performance of Duke Energy's regulated utilities in Florida and managing state and local regulatory and government relations, and community affairs.

Prior to that, Sideris served as the company's senior vice president of environmental health and safety. In that role, he led the groups responsible for developing and advancing corporate policies, programs and strategies to ensure the company's compliance with environmental health and safety laws and regulations. He was named to this role in August 2014.

Sideris began his career at Progress Energy (formerly Carolina Power & Light) in 1996 and served in numerous operations, maintenance, technical and leadership roles across Progress Energy's generation fleet in the Carolinas and Florida at both the plant and corporate levels. Following the merger between Duke Energy and Progress Energy in July 2012, Sideris served as vice president of power generation for Duke Energy's fossil/hydro operations in the western portions of North Carolina and South Carolina.

Sideris earned a Bachelor of Science degree in chemical engineering from North Carolina State University and a Master of Business Administration degree from Campbell University. He also completed the Advance Management Program at the University of Chicago.

He currently serves as a trustee of the Duke Energy Foundation and as a board member of the Association of Edison Illuminating Companies, the N.C. State Natural Resources Foundation Inc. and co-chairs the National Utilities Diversity Council. Sideris grew up in Asheville, N.C. He and his wife, Catinna, have two daughters.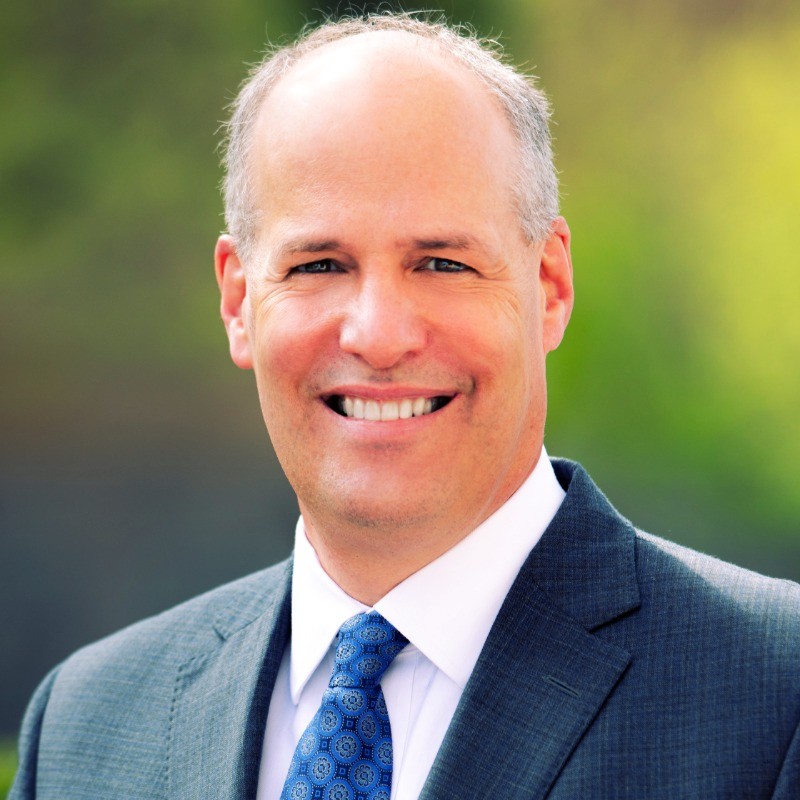 EVP and COO Puget Sound Energy
Wade Smith is executive vice president and chief operating officer for Puget Sound Energy.
Wade is responsible for all of PSE's operational areas, including natural gas and electric operations and energy supply, serving approximately 1.2 million electric customers and 900,000 natural gas customers.
Wade has more than 30 years of operational experience. He joined PSE in July 2022 from Pacific Gas & Electric, where he served as senior vice president, Electric Operations, responsible for electric transmission and distribution operations and maintenance, as well as emergency preparedness and response efforts.
Prior to that, he held a number of leadership roles over the course of three decades at American Electric Power (AEP). That includes serving as senior vice president, Grid Development; president and chief operating officer for AEP Texas; vice president, Transmission Engineering and Project Services for AEP Service Corporation; and director, Gas Turbine and Joint Venture Operations for AEP Service Corporation, among other operations and engineering roles at the company.
Wade holds a bachelor of science degree in mechanical engineering from Texas Tech University and an MBA from Abilene Christian University. He graduated from The Executive Program at the University of Virginia's Darden School of Business and from the Reactor Technology Course for Utility Executives at the Massachusetts Institute of Technology. He is an active member of the community, serving on non-profit boards in the areas where he has lived.

EVP, Operations
Arizona Public Service Co.
Jacob Tetlow is Executive Vice President, Operations at Arizona Public Service Company where he oversees safe, reliable and efficient operations of the company's non-nuclear generation and power delivery systems. His team also includes resource management, supply chain, corporate safety, enterprise security, customer to grid solutions, facilities, transportation and environmental services. Tetlow has a wealth of experience in both transmission and distribution operations and fossil generation at APS. He previously served as senior vice president of Operations, vice president of Transmission and Distribution, and general manager of T&D Operations. Prior to that, he spent 11 years in Fossil Generation, working his way up the ranks from boiler inspector to roles such as director of Gas and Oil Generation, director of Coal Generation and in various frontline and leadership positions at Four Corners Power Plant and Cholla Power Plant.
AEIC wouldn't be where it is today without a tight-knit team dedicated to achieving a modern, more efficient electric grid for all. Together, we make sure current and prospective members have opportunities to collaborate, share ideas, and learn from one another in order to better understand and address the industry's current operational issues and challenges.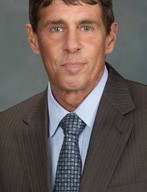 Manager aeic technical support