Educating on the Electric Grid of Tomorrow
by Dr. Elizabeth Cook, General Manager of Advanced Grid Solutions, Duquesne Light Company
The electric power grid of tomorrow is here today and is the keystone infrastructure for all our public utilities and the backbone to our way of life. We have an immediate opportunity and a responsibility to prepare our next generation workforce for a future that will require them to maintain and prepare the grid for major changes including new loads and new technologies. We also must educate our customers and regulatory agencies to become partners in building this future.
As the Chairperson of AEIC's Distributed Energy Resources (DER) committee, as well as the General Manager of Advanced Grid Solutions for Duquesne Light Company, I have a unique opportunity to engage with all stakeholders within our industry to learn, discuss, and share our experiences.
In doing so, I hope to fulfill the expectations of AEIC's motto: "To make the knowledge of one, the knowledge of all." To amplify this opportunity, I started the "All Things DER" podcast last year to highlight ways we can work cooperatively to find synergistic solutions to the most pressing power industry issues of this generation.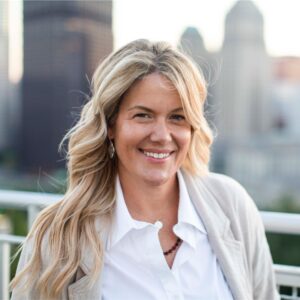 On the podcast, we ask the guests to share their thoughts and ideas on how DER can modernize and improve our ever-evolving power grid. Our guests include my peers in electric utility power companies and technology companies that are helping us transition into the digital utility that will be required to enable our new reality.